Author: Kristina Lapshina
Are you ready for the upcoming season and to get a new bunch of living room ideas?
Here at Living Room Ideas Blog, we love the fall. The sun keeps shining, the colors are warm and everything is coziest… We believe that there's only one thing as warm as the color of the autumn leaves: copper metal.
SEE ALSO: Upgrade your living room with these mid-century modern items
According to Wikipedia, Copper is found as a pure metal in nature, and this was the first source of the metal to be used by humans, ca. 8000 BC. It was the first metal to be smelted from its ore, ca. 5000 BC, the first metal to be cast into a shape in a mold, ca. 4000 BC and the first metal to be purposefully alloyed with another metal, tin, to create bronze, ca. 3,500 BC.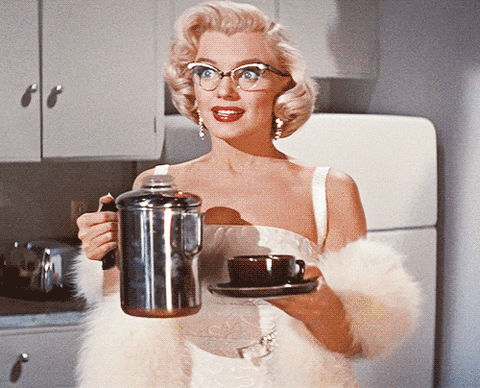 FANCY! Let's see some furnishings in the copper finish for you to use in your living room ideas, shall we?
If you have a working space in your living room, you'll need to enlight it properly. Try Etta copper wall lamps from DelightFULL.
Wren Metal Chair is an industrial-styled chair in the copper finish. (via Brit.co)
Named after Oscar Wilde, this 3 piece mirror has an irregular shape with a golden strap of plated brass and evokes the mid-century modern style. (via Essential Home)
Copper Wall Clock by Crate and Barrel.
Side table made of Copper metal and Marble, designed by Yunus Emre Uzun. (via Industrial Designers Tumblr)
A contemporary lighting piece, Kendo floor lamp from Brabbu will set the perfect rhythm in different kinds of living room sets or in any modern home decor.
This Copper cocktail glass by OH SO CHERISHED is perfect for a special night in your living room. If you know what we mean. (via Lalanii)
SEE ALSO: Upgrade your living room with these mid-century modern items
We hope you liked our article. Feel free to pin all the images to your favorite Pinterest board or to print it and use in your mood board. Don't forget to explore our Pinterest boards for more Living Room Ideas. Subscribe our newsletter and receive the best tips in your email box.
---
You can also FREE DOWNLOAD our FREE EBOOK in order to get incredible 100 Living Room Ideas.