Clever small living room ideas can change a space from feeling crammed and cluttered to feeling cosy and calming, plus ensure there is no wasted space in a compact living space. From clever tricks, to smart storage solutions and savvy design buys, our ideas will inspire decor for even the smallest of snugs, turning it into the loveliest of lounges. Check out these 50 small living room ideas that will help you maximise your lounge space!
---
SEE ALSO: 10 Feng Shui Living Room Tips From An Expert To Bring The Good Vibes
---
01. Choose A Broken Plan Layout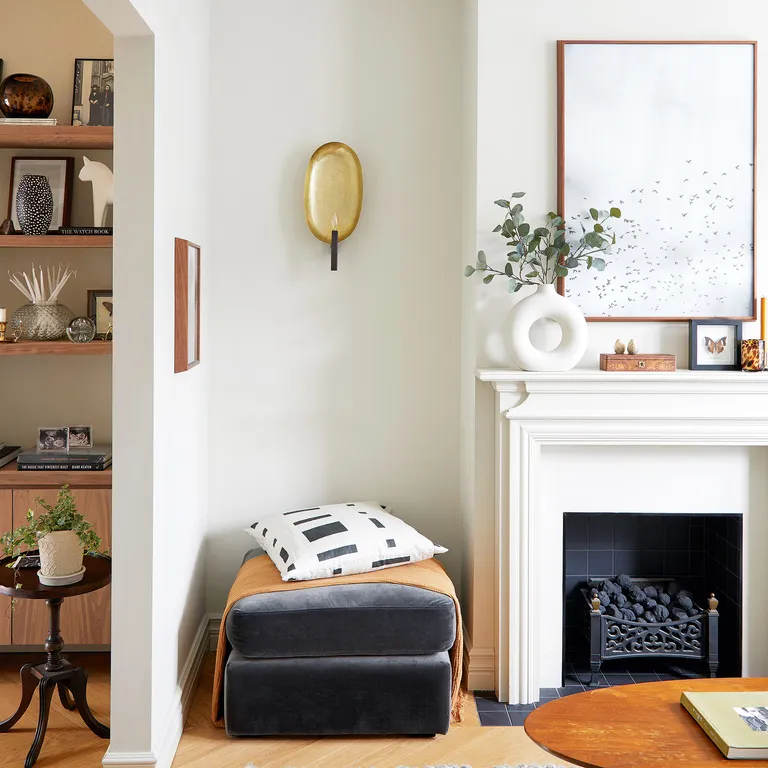 02. Opt For A Loveseat Over A Sofa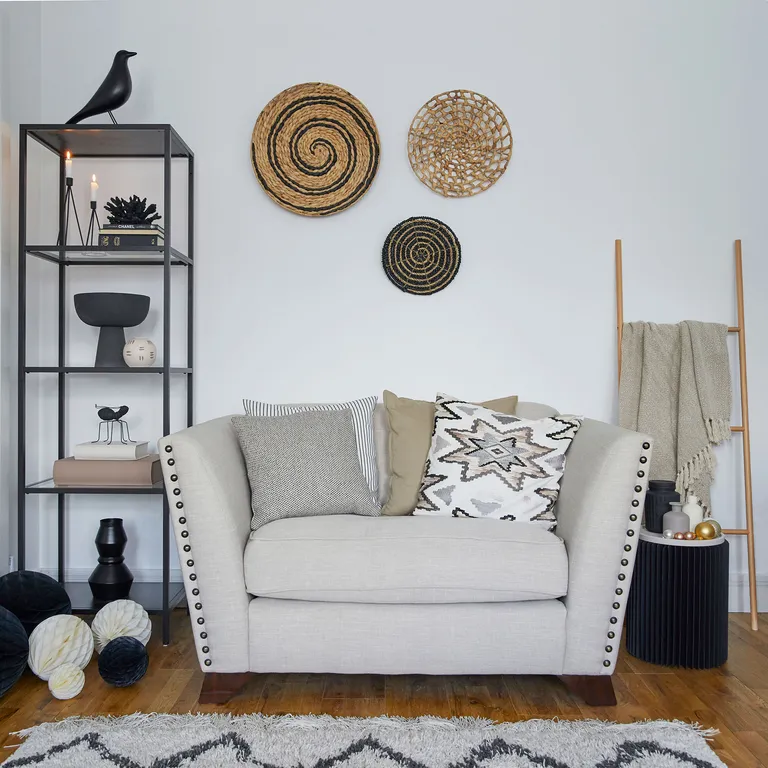 03. Use Paint To Trick The Eye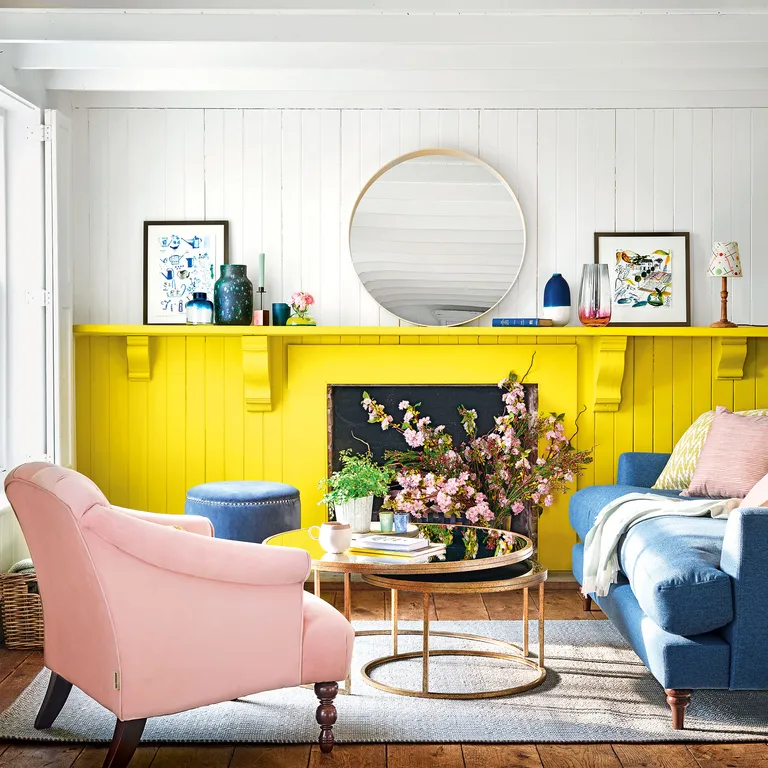 04. Open Up With A Serving Hatch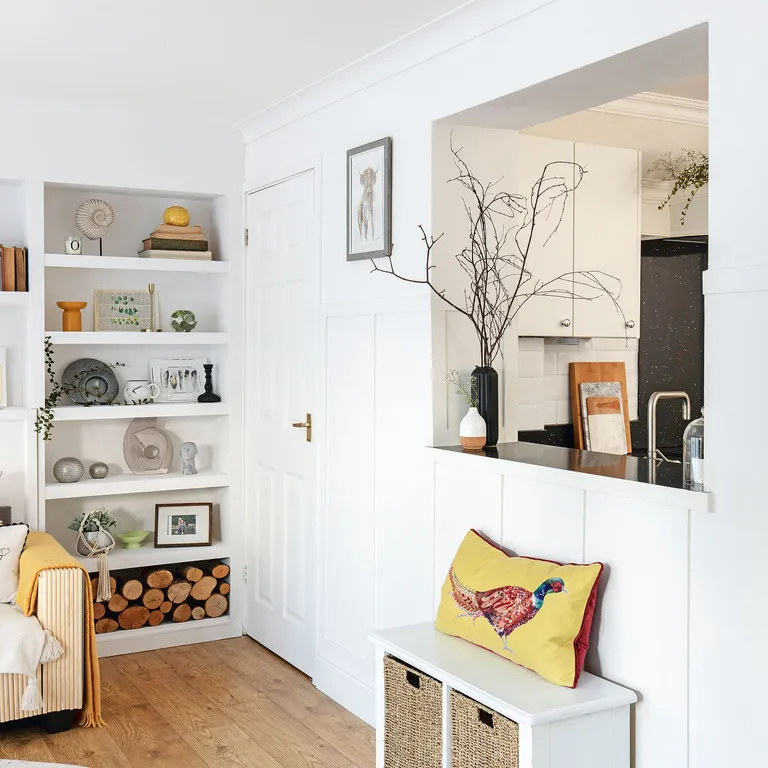 05. Boost Light With Floor To Ceiling Windows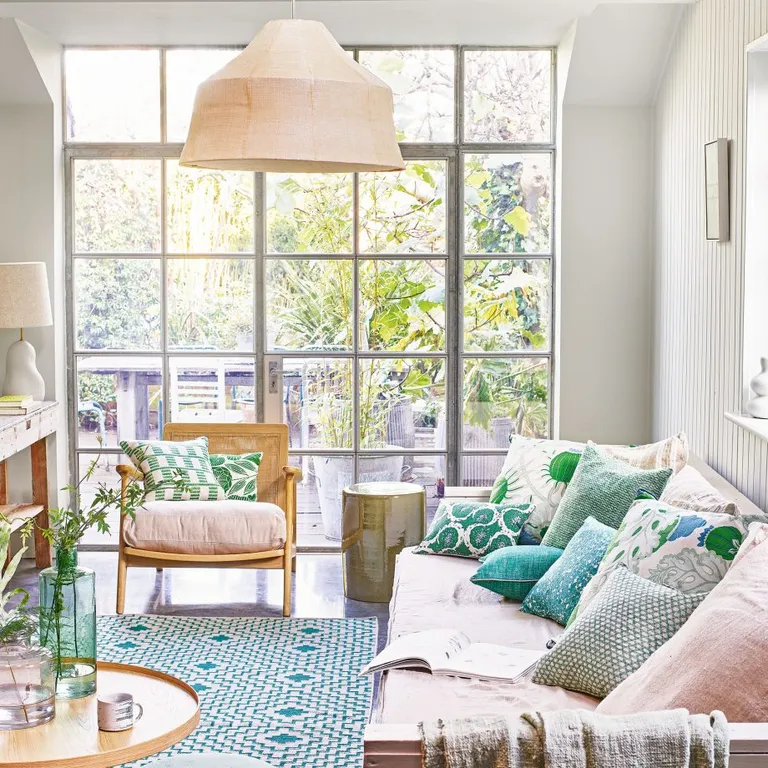 06. Open Up To The Hallway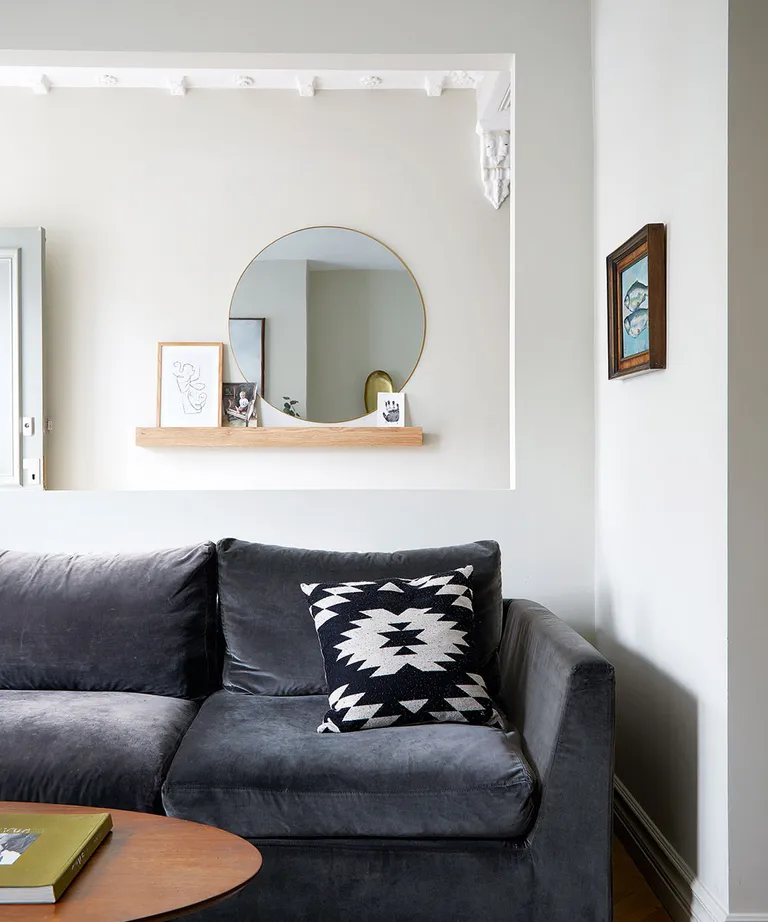 07. Choose A Neutral Sofa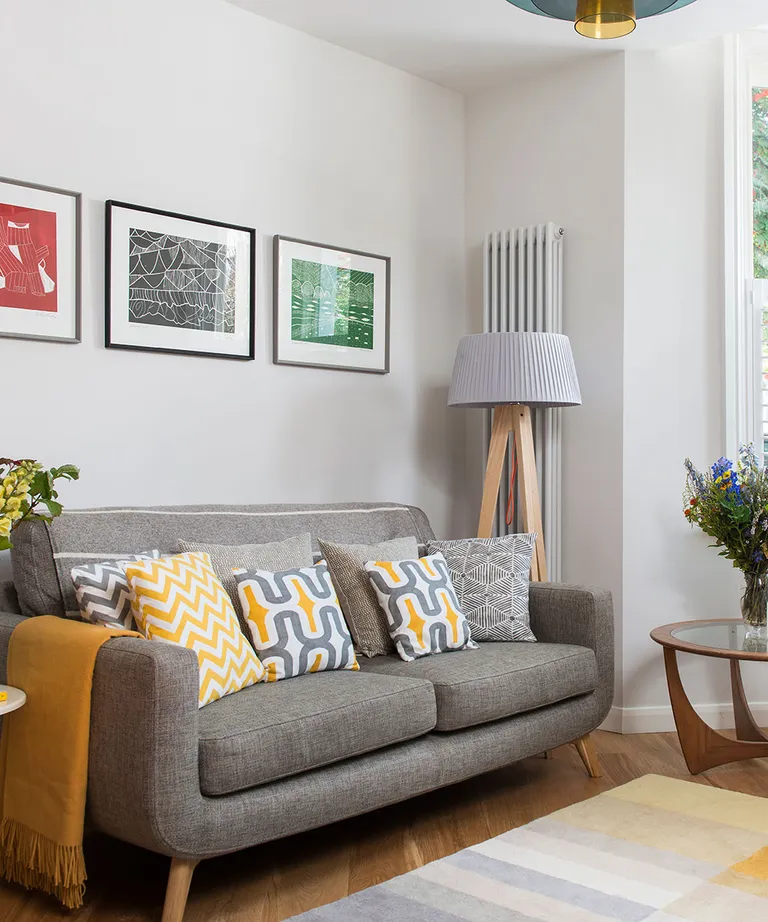 08. Keep It Cohesive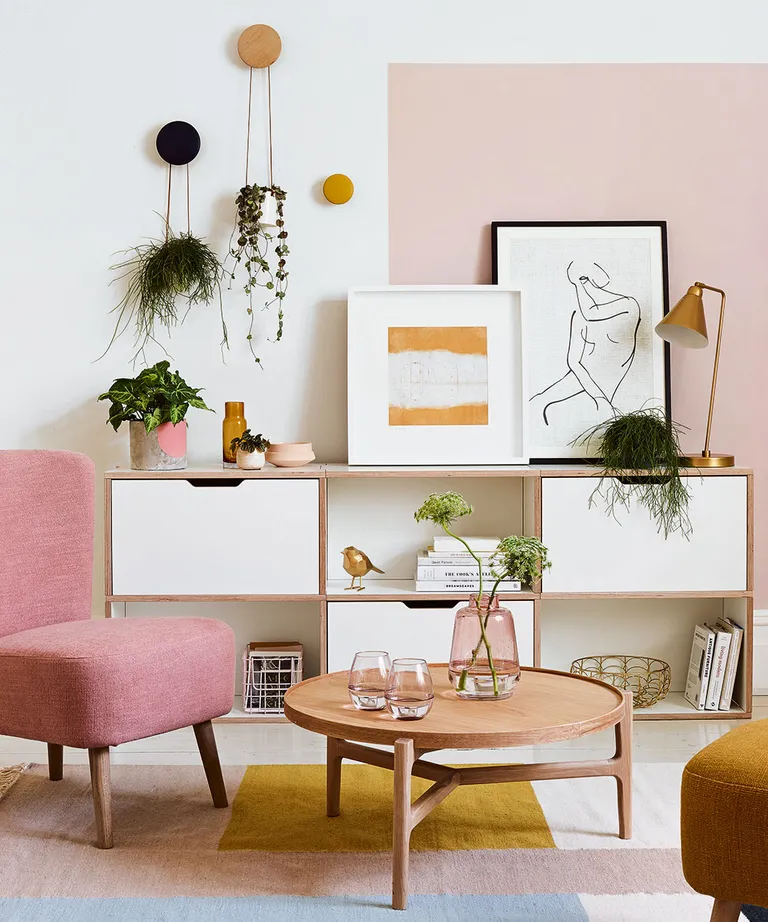 09. Choose Storage Furniture With A Small Footprint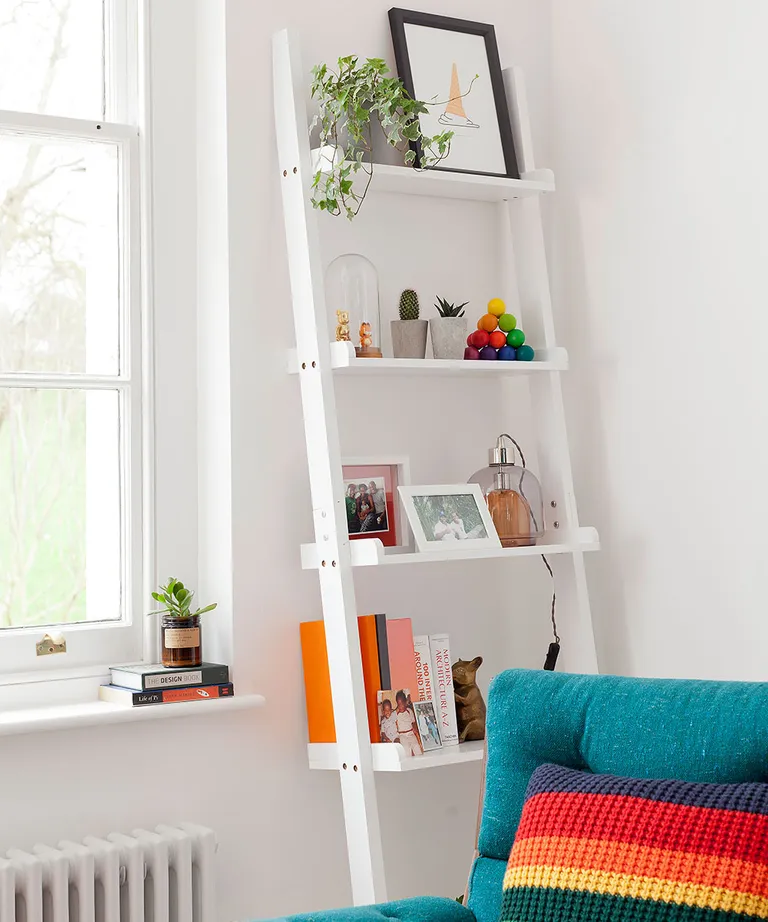 10. Opt For Built In Everything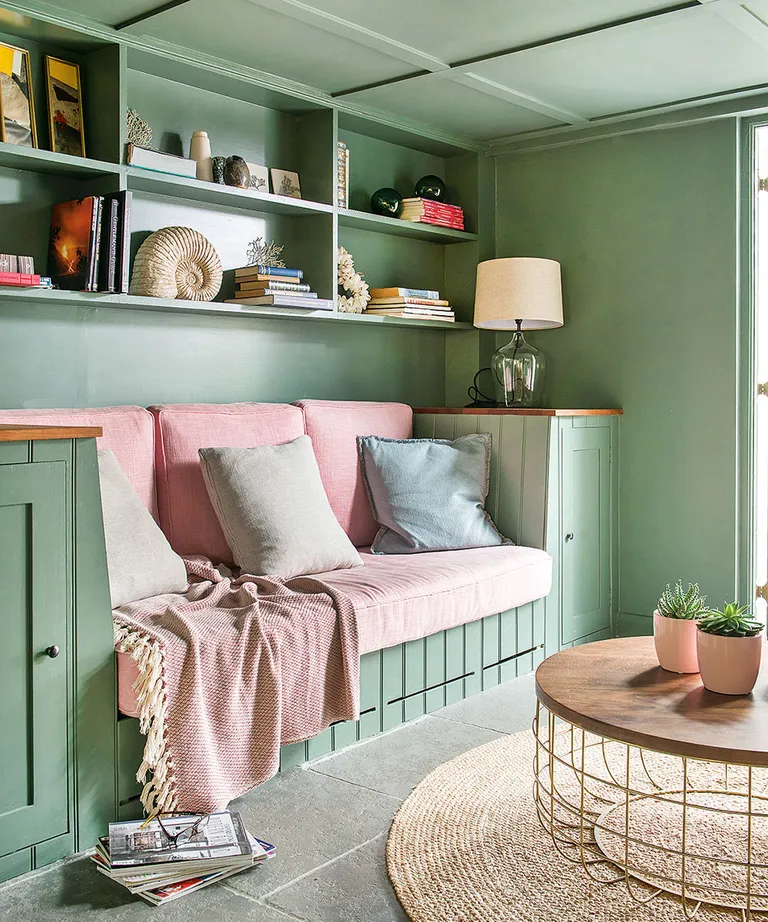 11. Save Space With Wall Lights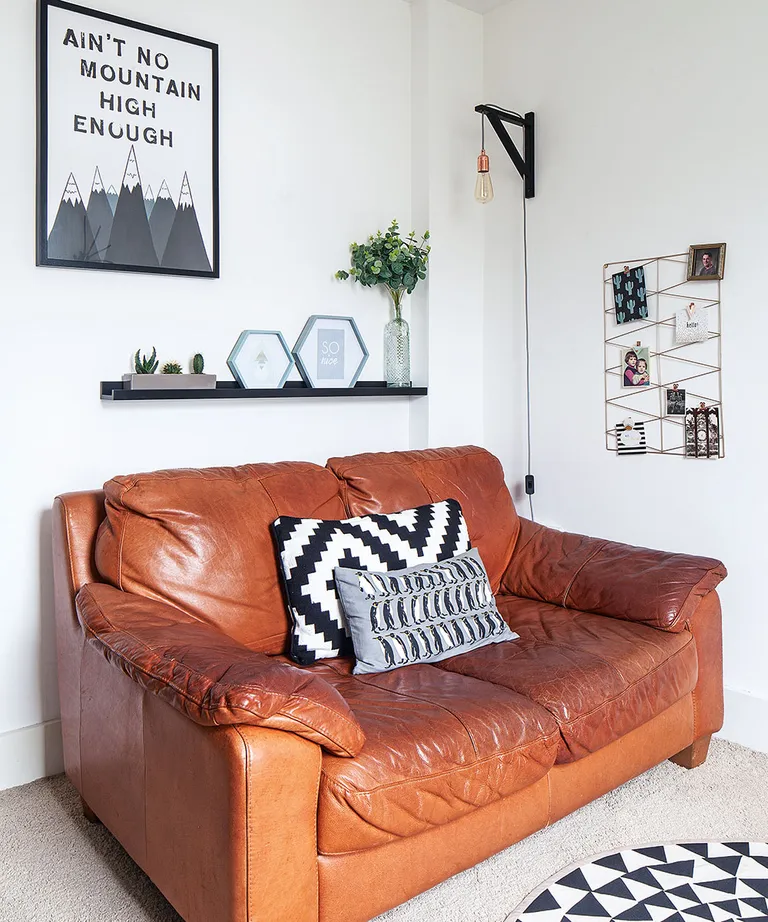 12. Use Multi-Functional Furniture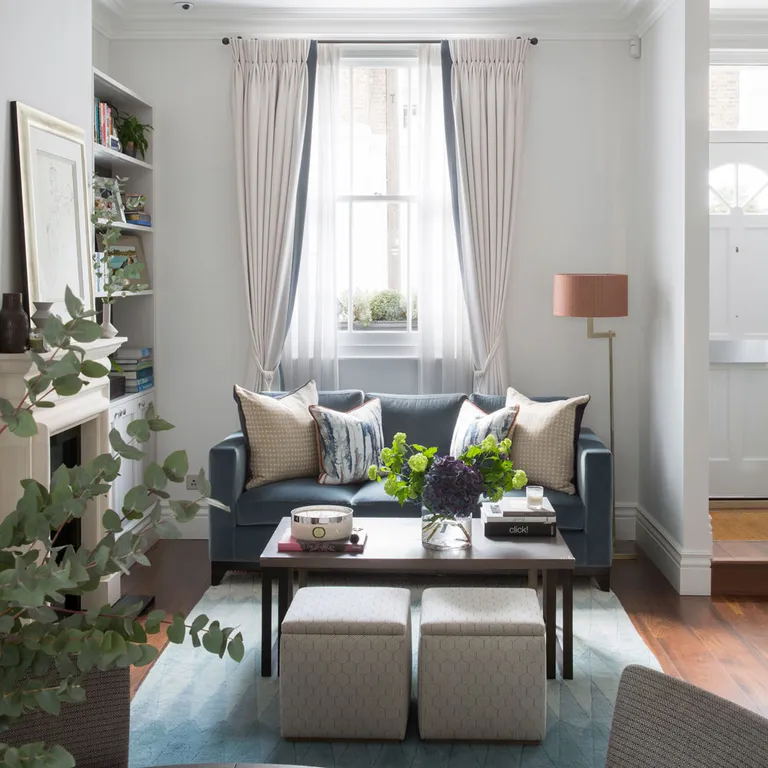 13. Choose Light Colours For The Walls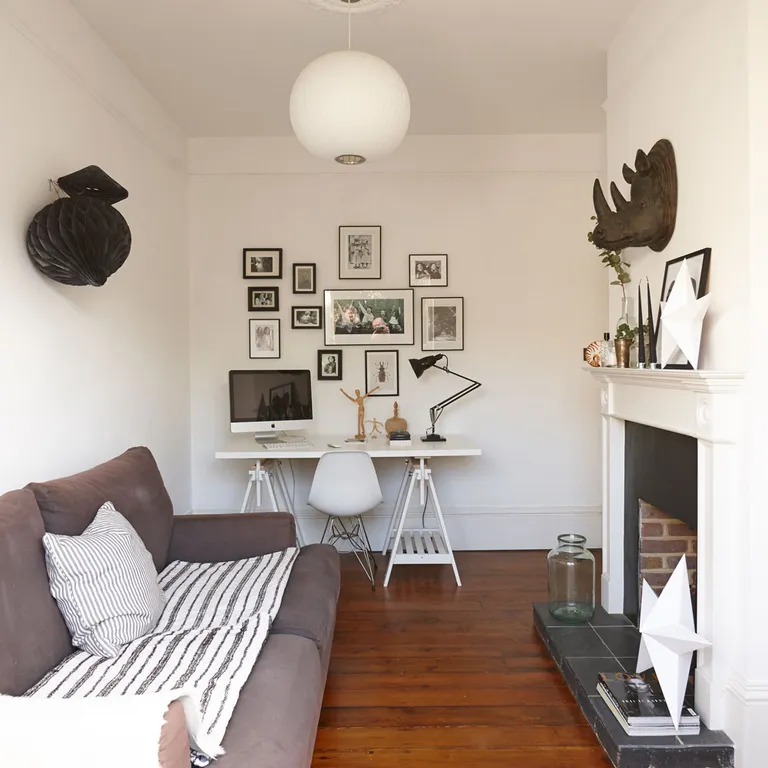 14. Use Simplistic Window Treatments To Boost Light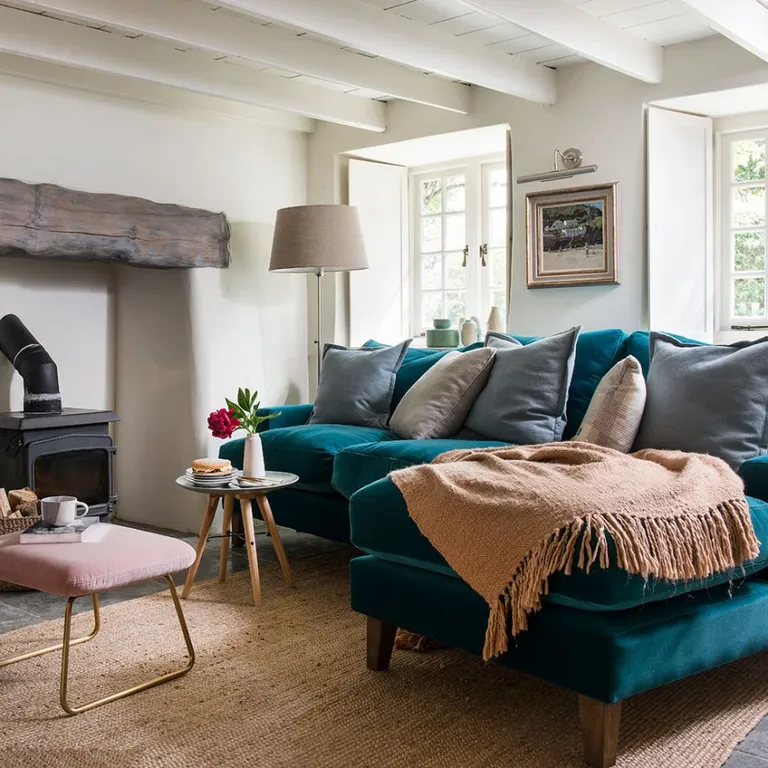 15. Paint The Skirting Boards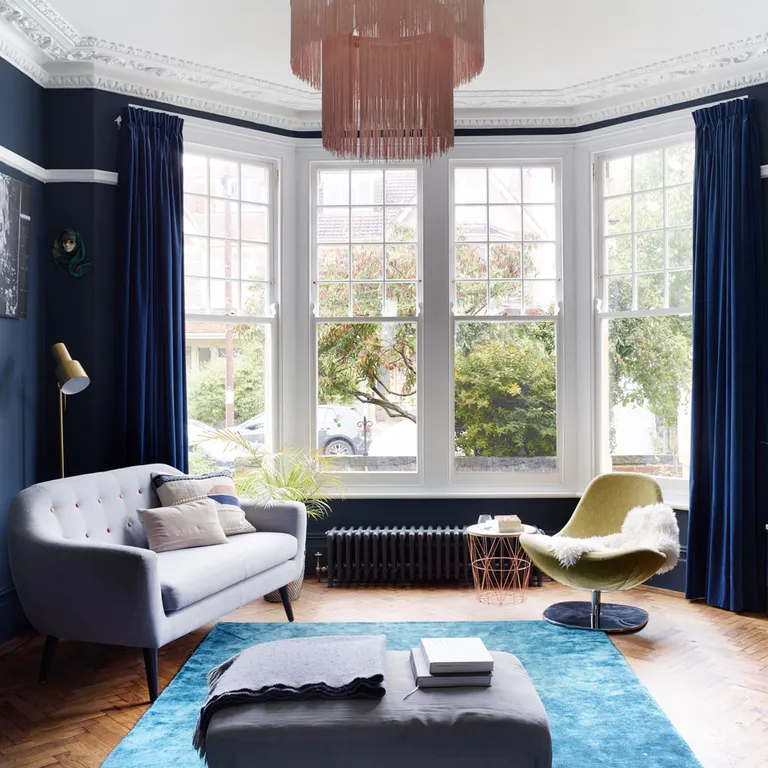 16. Add A Feature Wall In A Warm Colour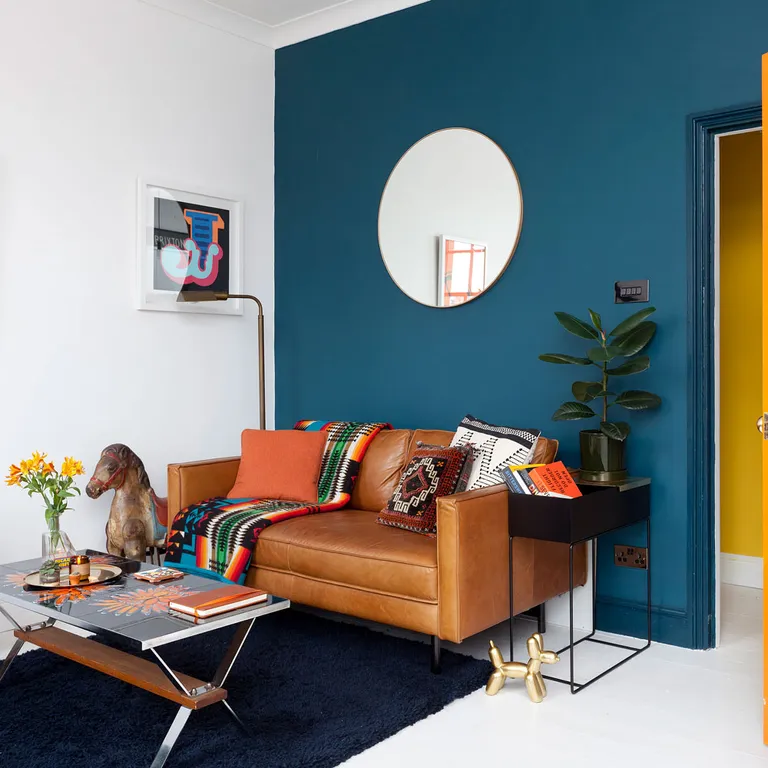 17. Seamlessly Transition To An Outdoor Space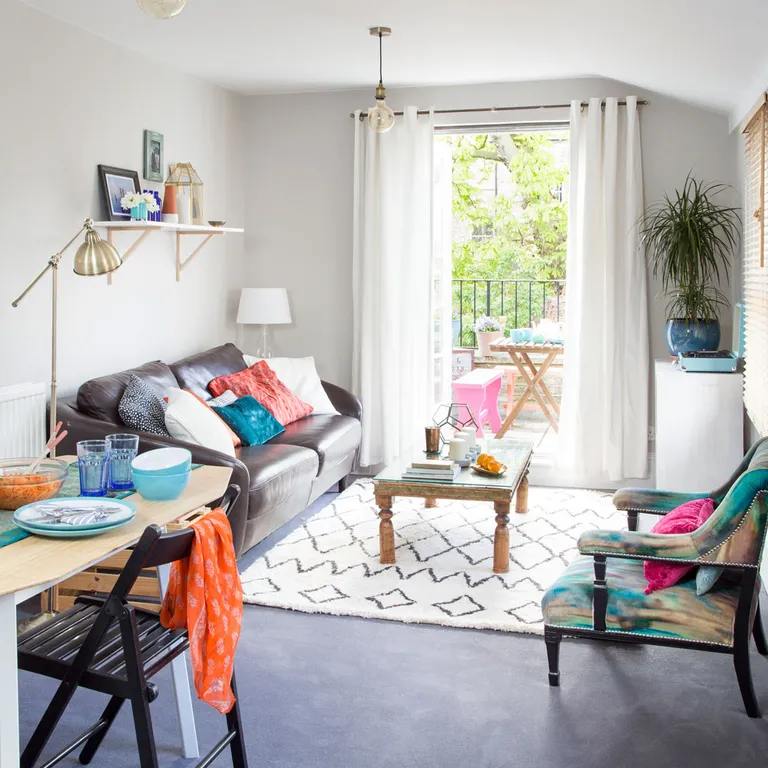 18. Create Space Using Mirrors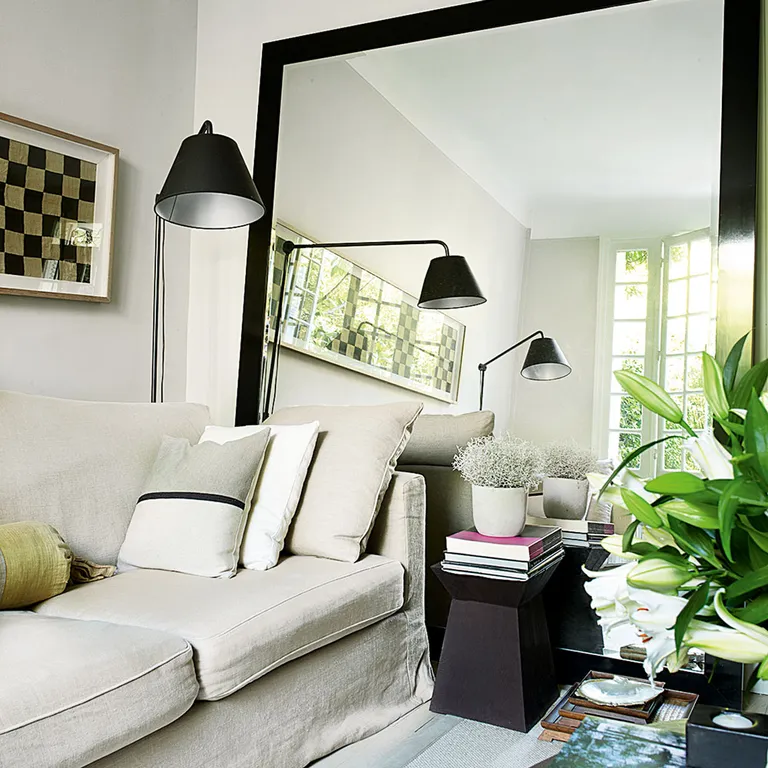 19. Use Lighting To Your Advantage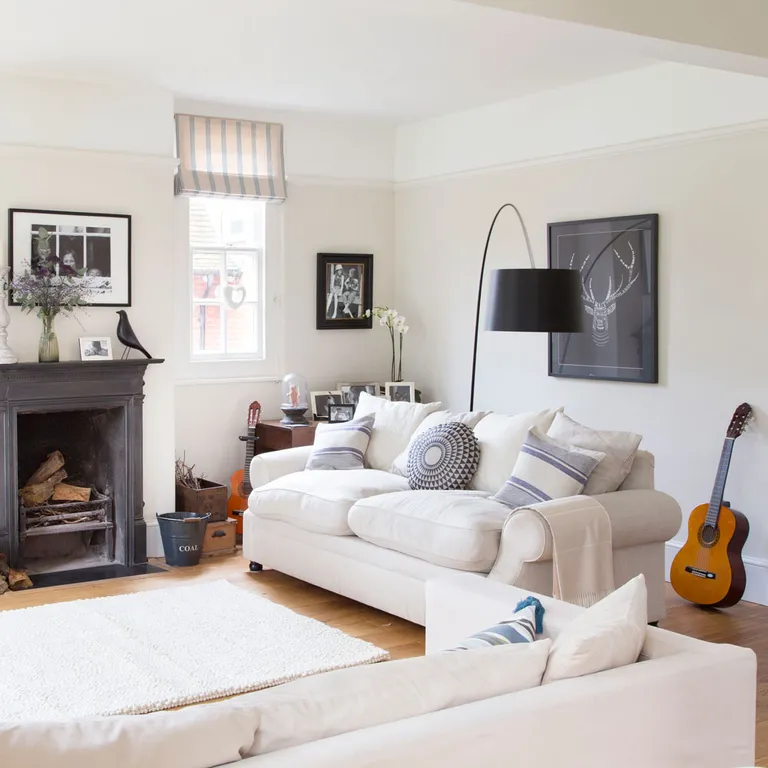 20. Replace Curtains With Blinds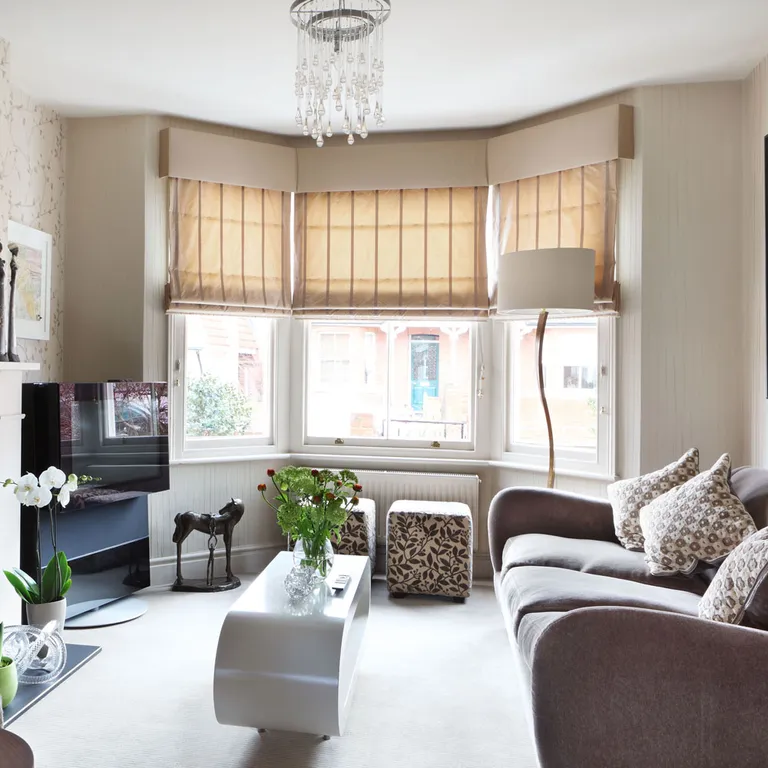 21. Build In A Window Seat To Save Space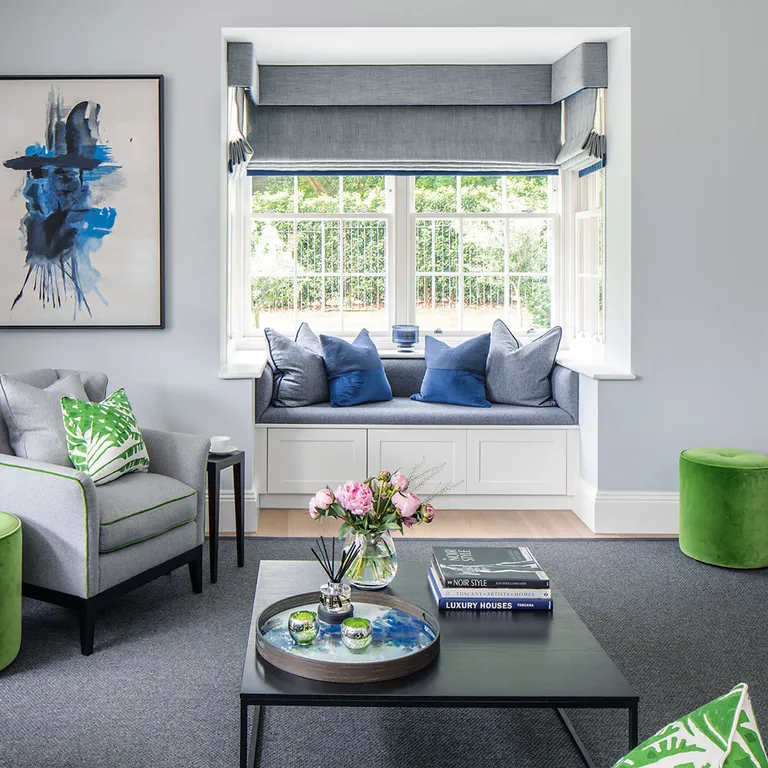 22. Up The Storage Potential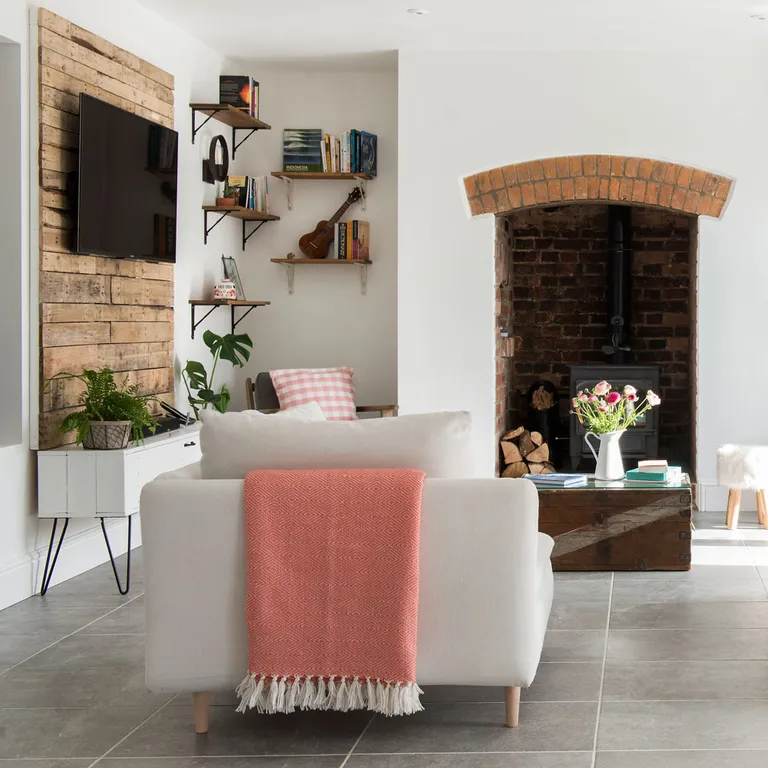 23. Take Storage To New Heights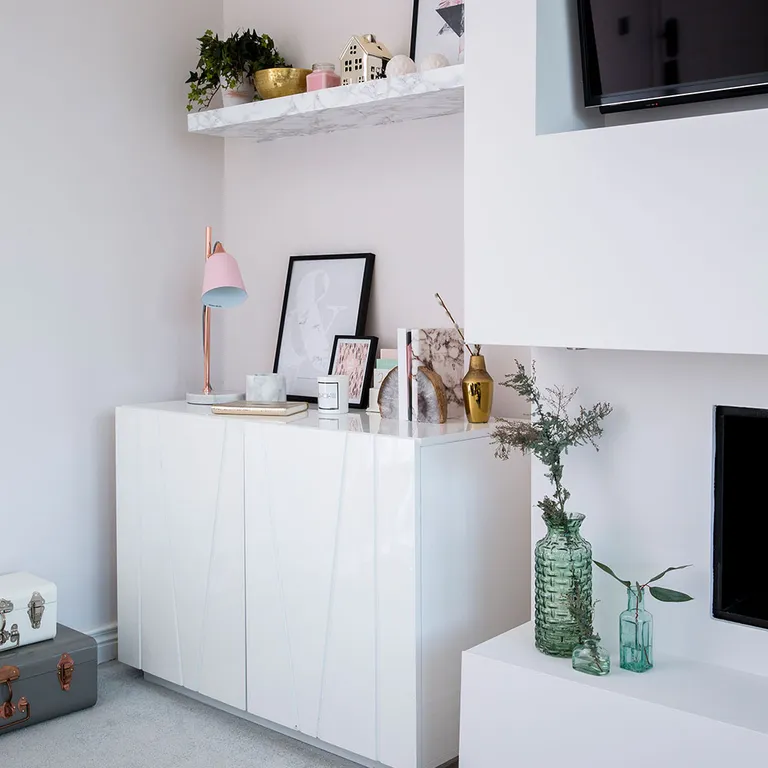 24. Blur Lines With Botanical Prints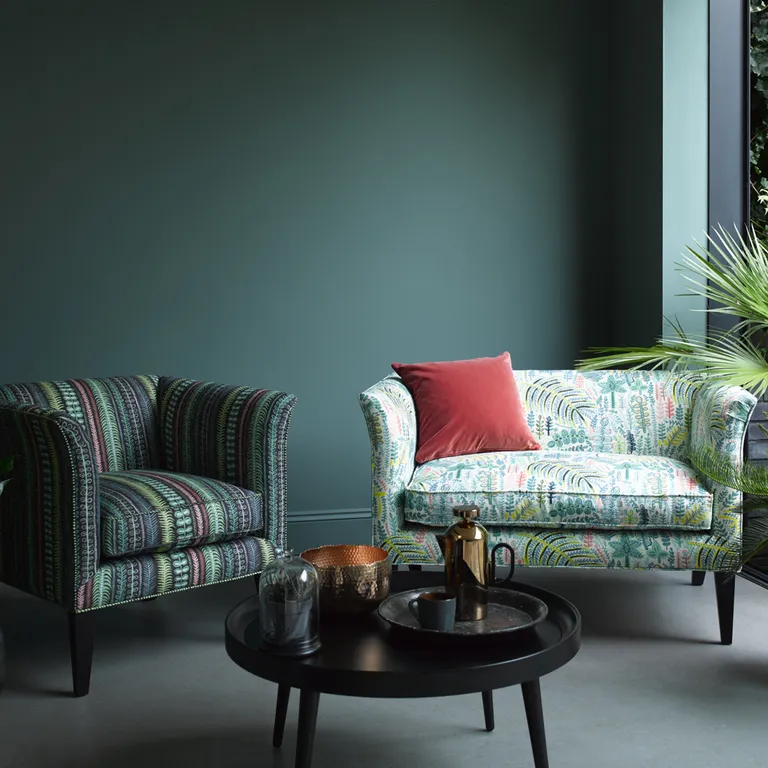 25. Wall-Mount And Conceal A TV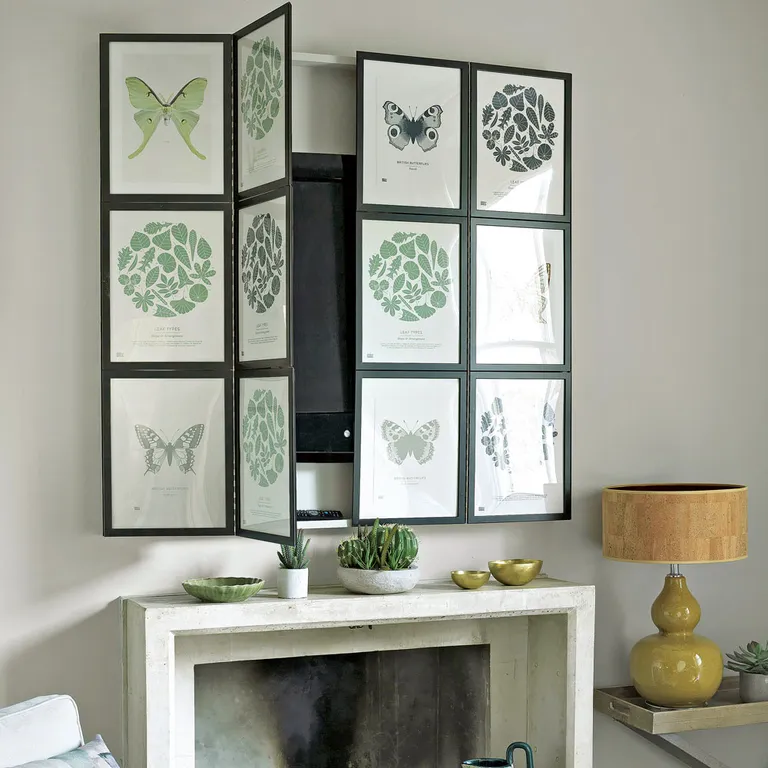 26. Make Your Own Media Centre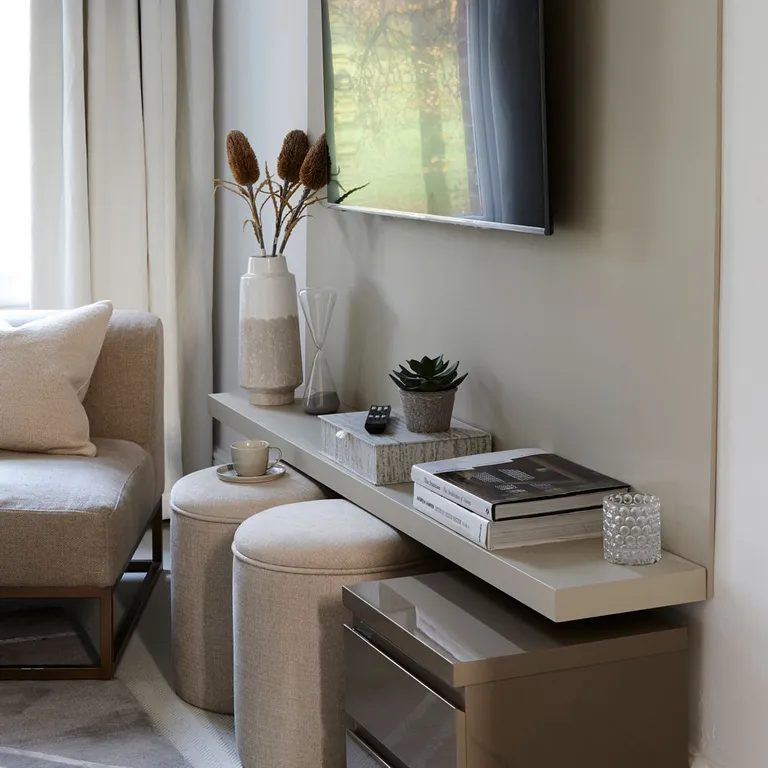 27. Utilise Awkward Architectural Spaces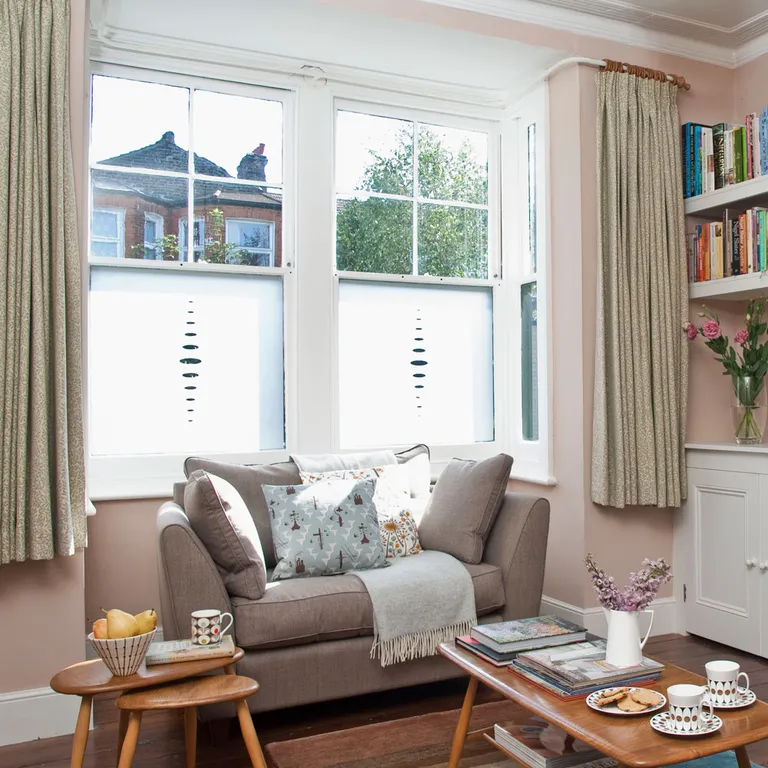 28. Hang Baskets To Provide Extra Wall Storage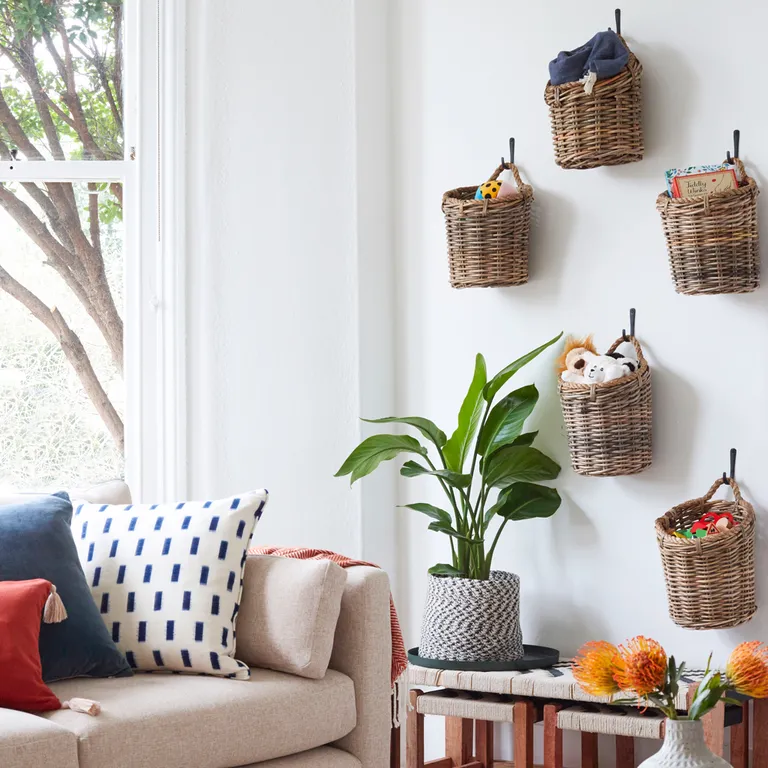 29. Add Storage Near The Ceiling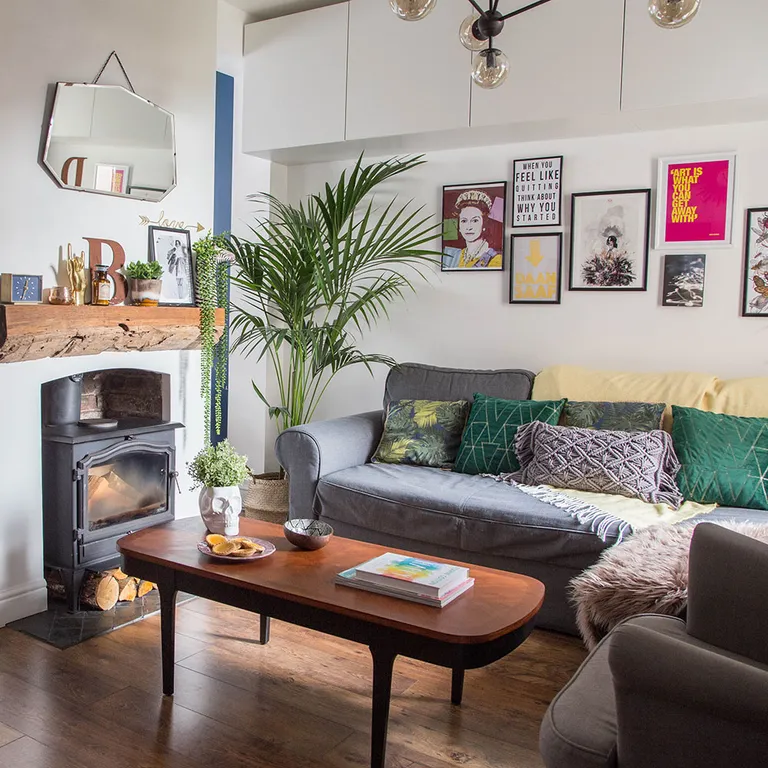 30. Avoid A Corridor Effect With A Corner Sofa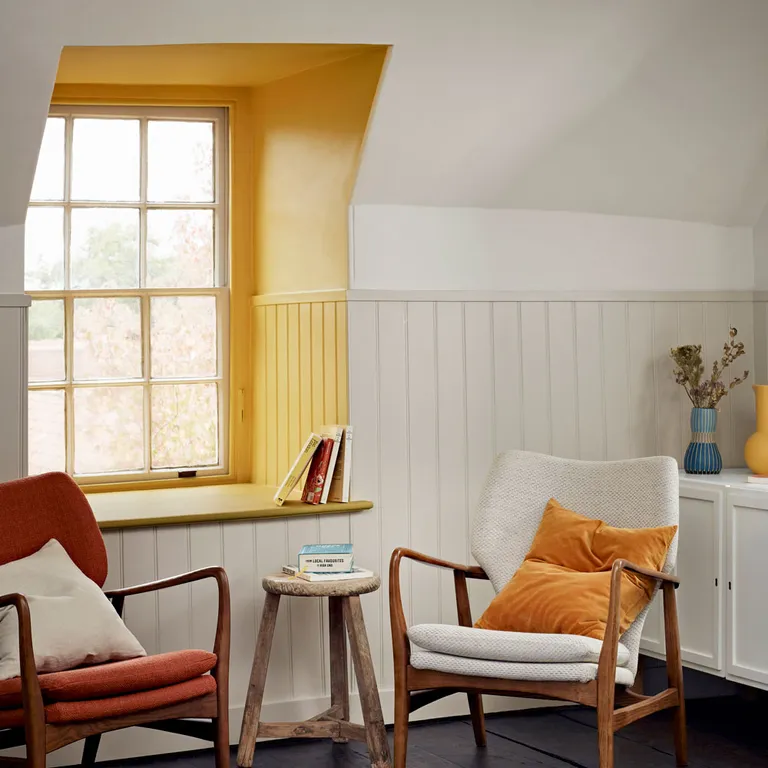 32. Make Your Coffee Table Work Harder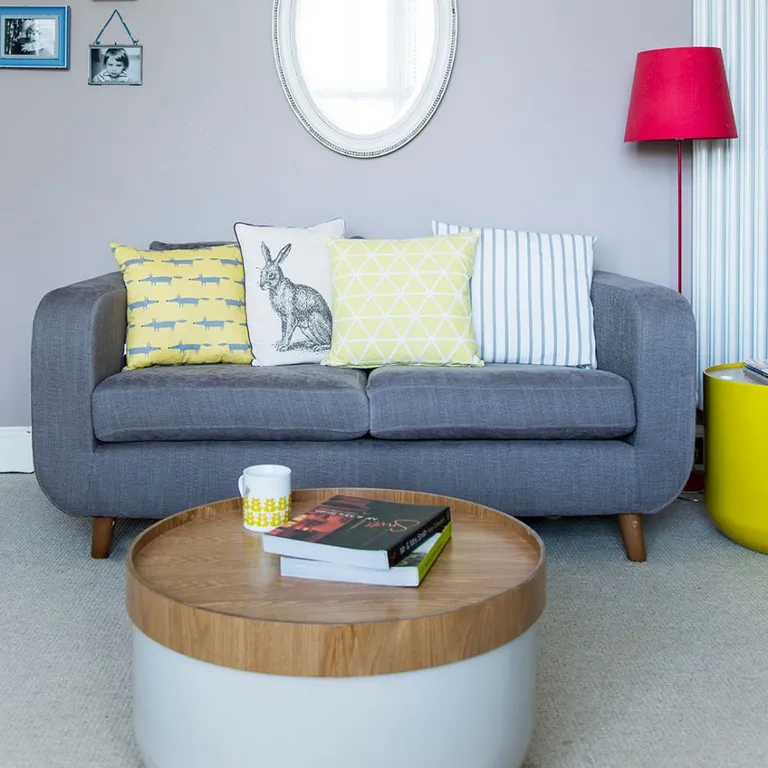 33. Draw Attention Away From The Door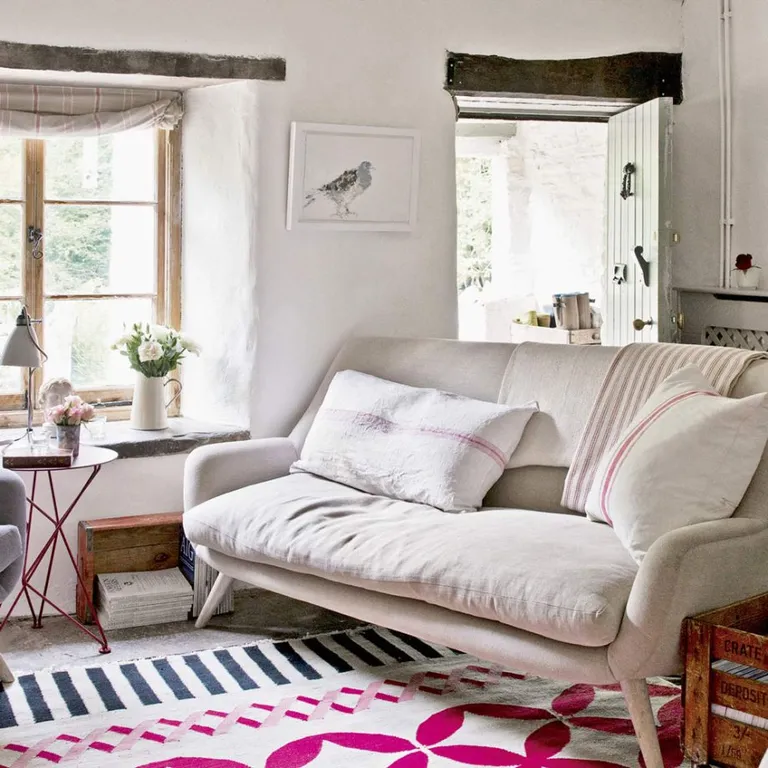 34. Decorate Vertically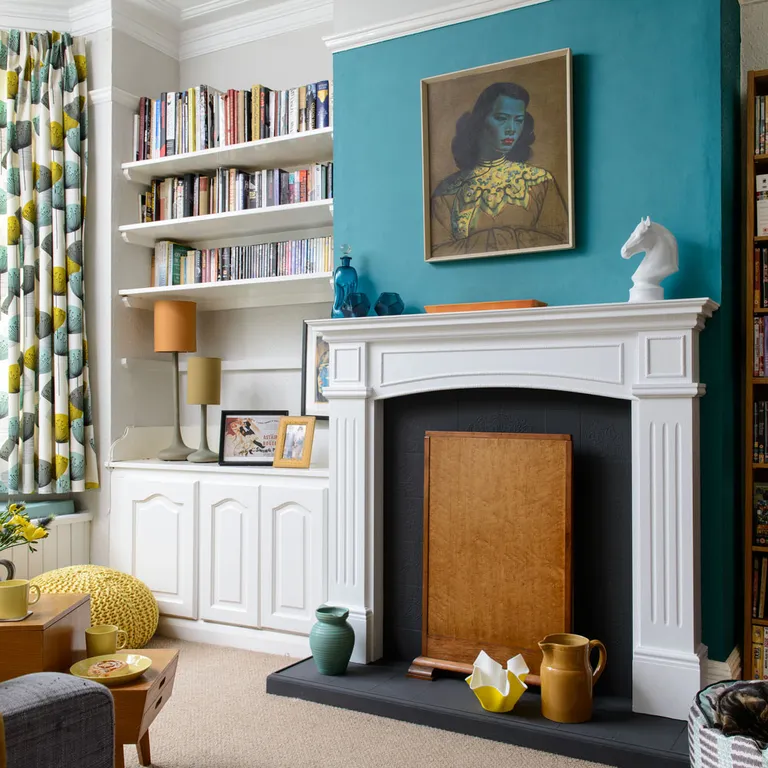 35. Choose Slimline Storage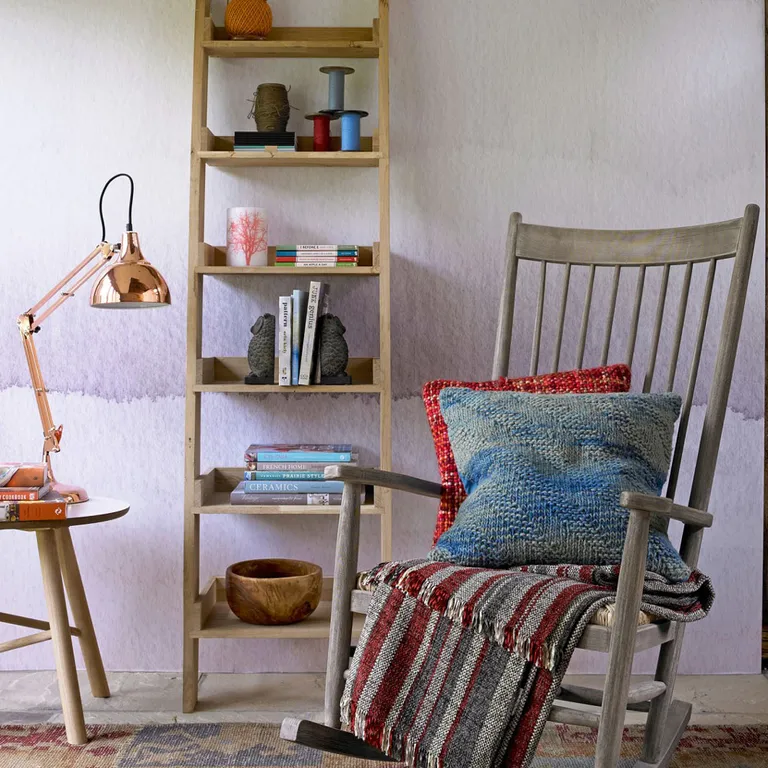 36. Pop An L-Shaped Sofa Into A Tight Space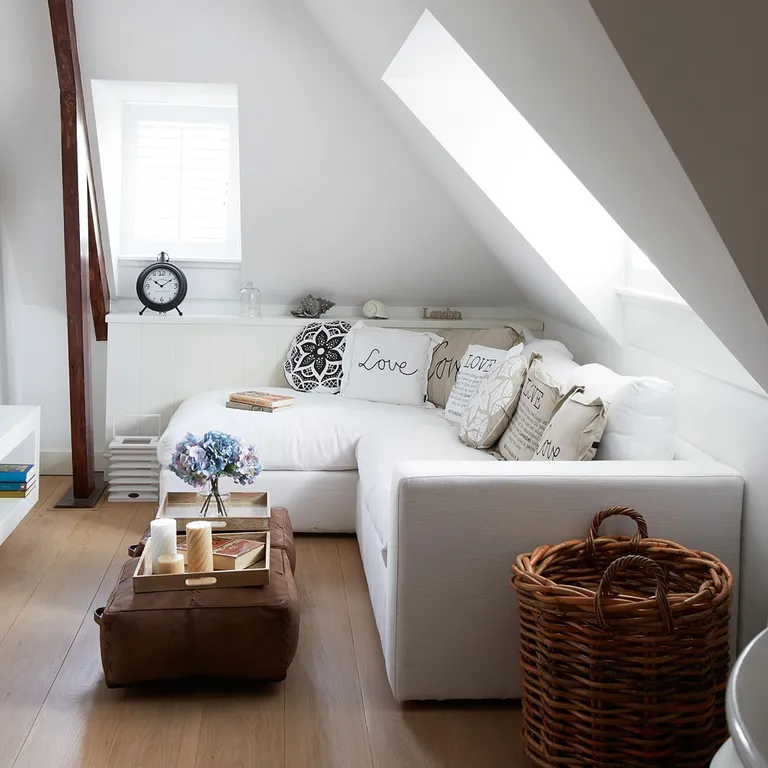 37. Distract With Statement Pieces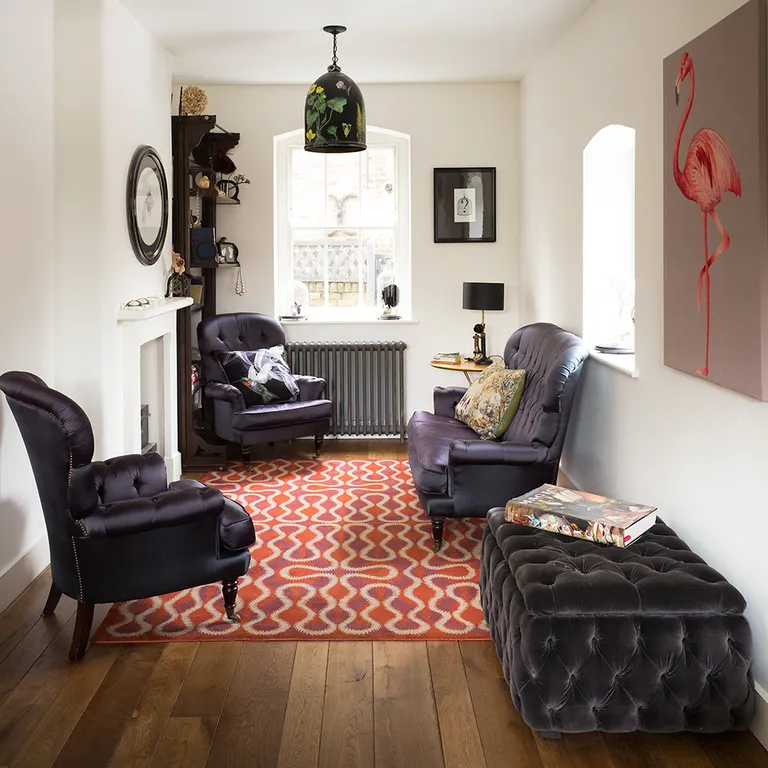 38. Factor In Textural Pieces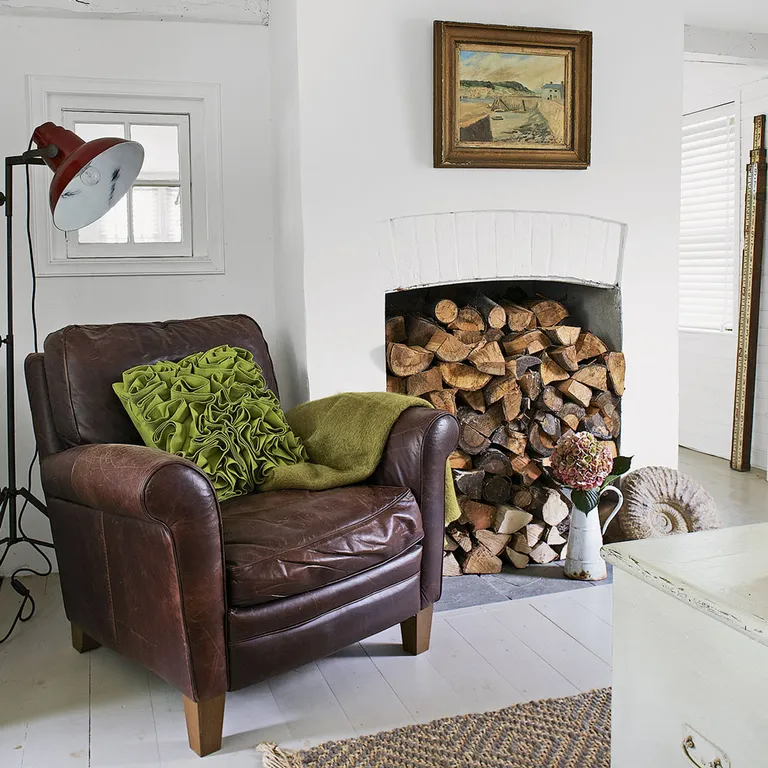 39. Create A Central Focus With Overhead Light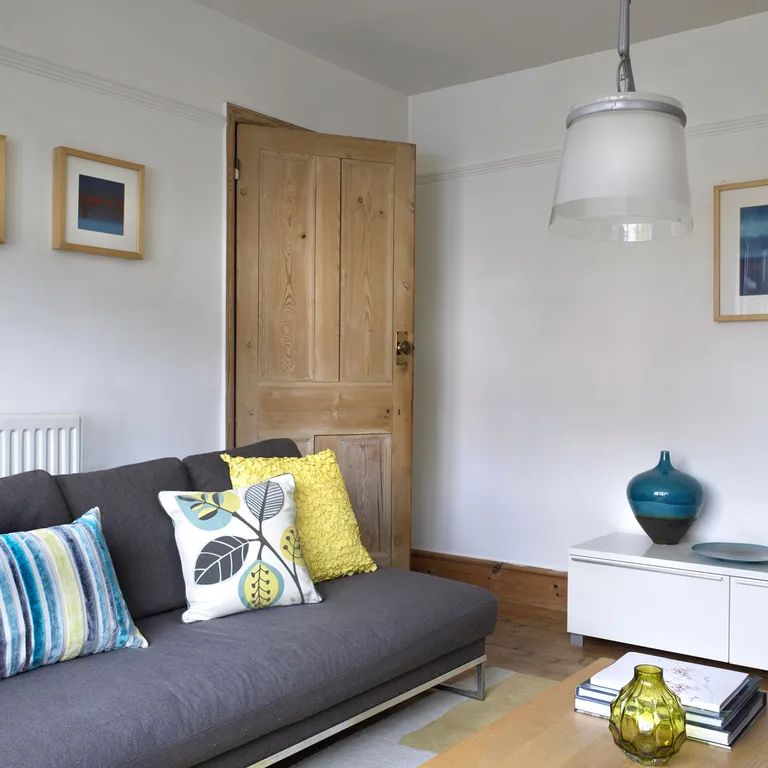 40. Display Objects Of Interest Up High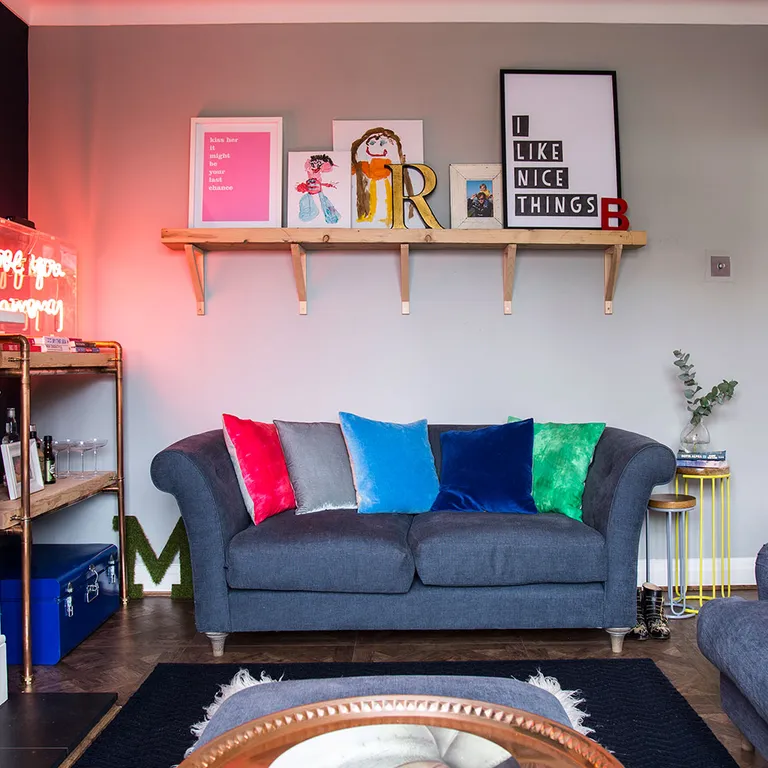 41. Place Your Pattern To Create A Theme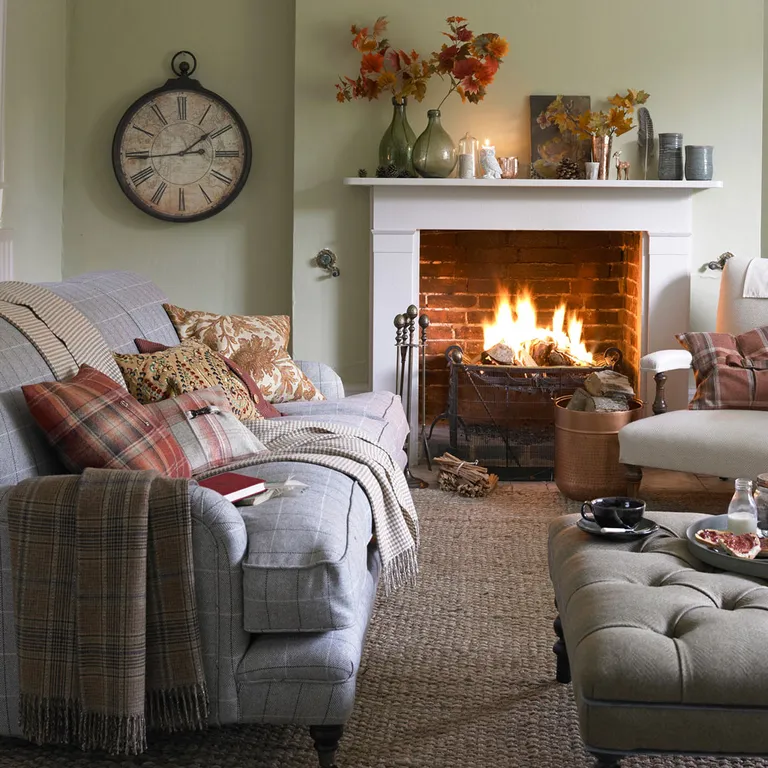 42. Distract The Eye With Characterful Furnishings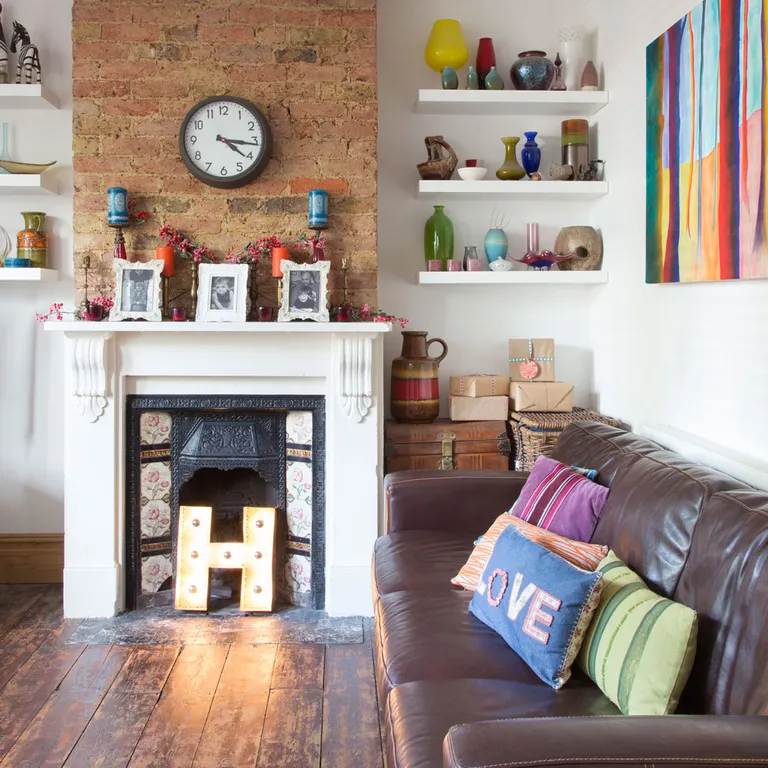 43. Make The Most Of The Space Under The Stairs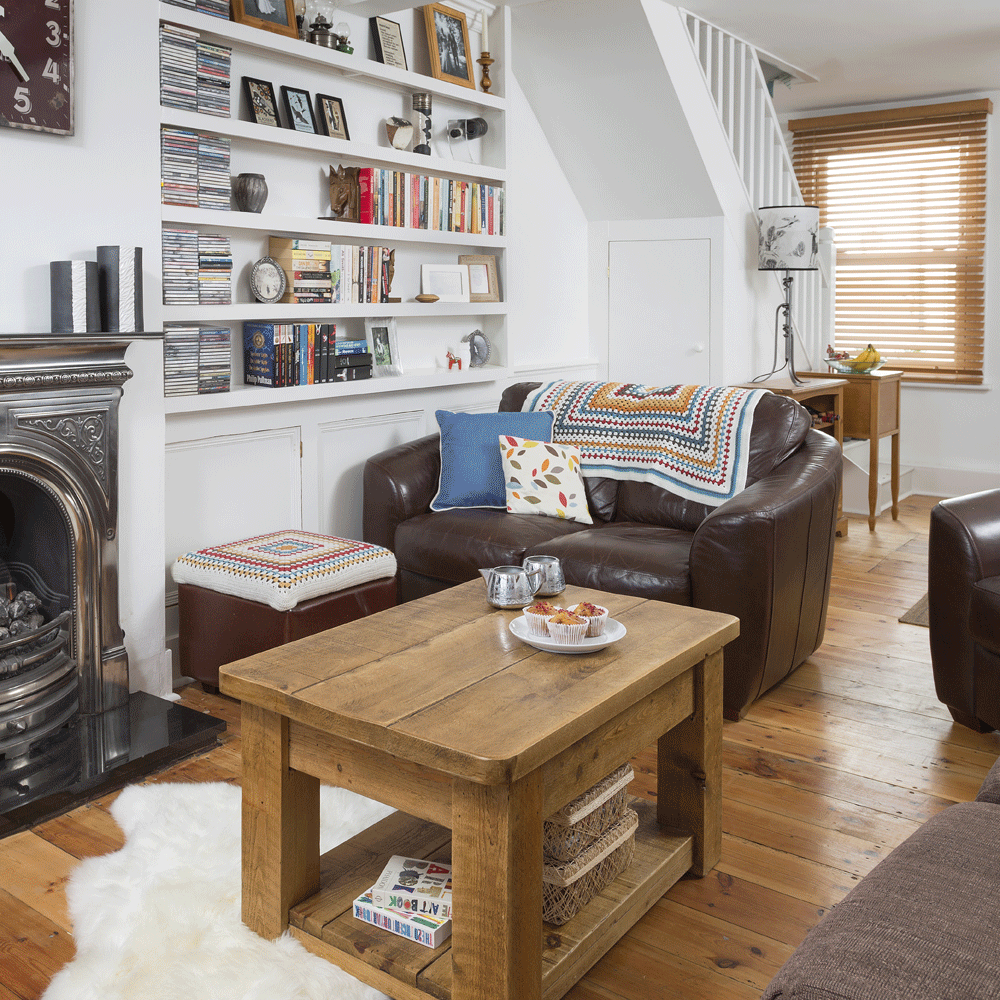 44. Make Storage Fit Comfortably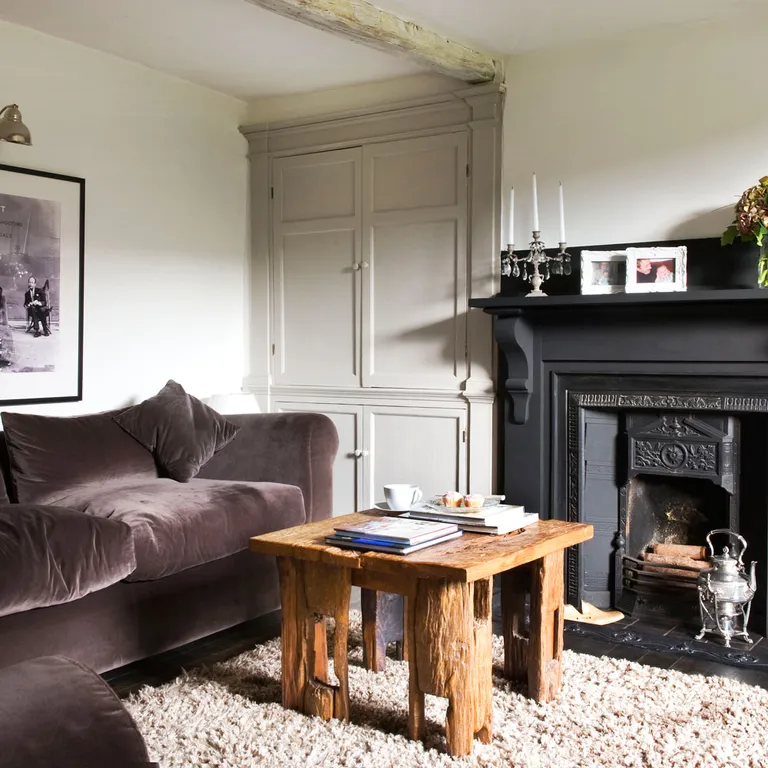 45. Maximise Storage Potential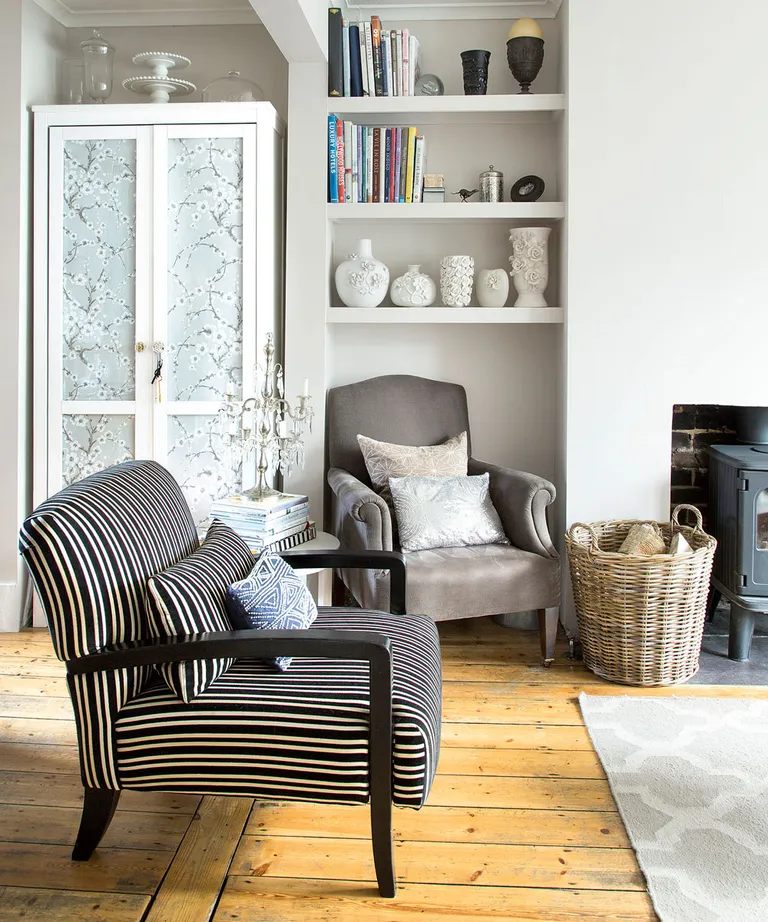 46. Keep It To Scale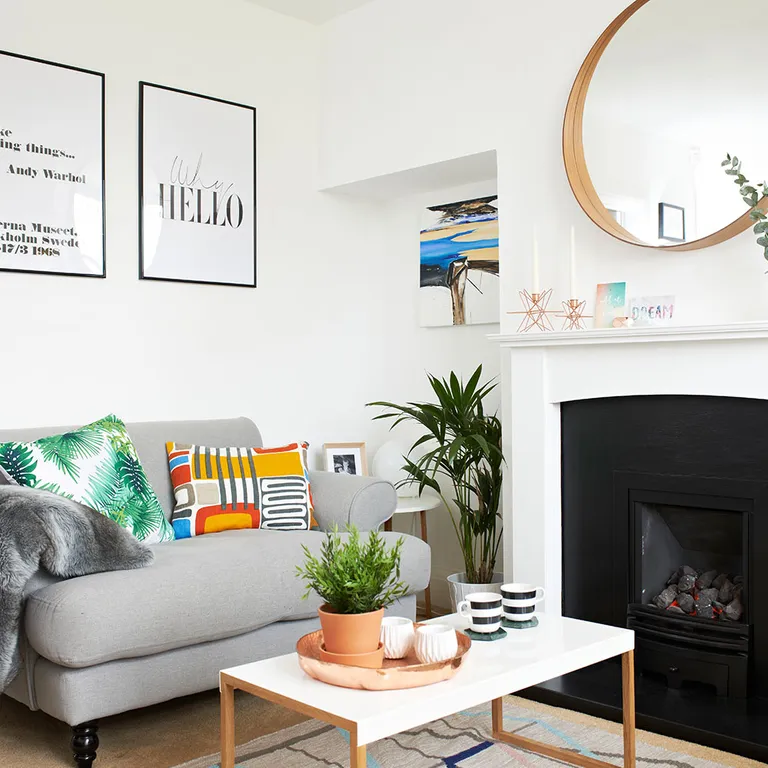 47. Play With Patterns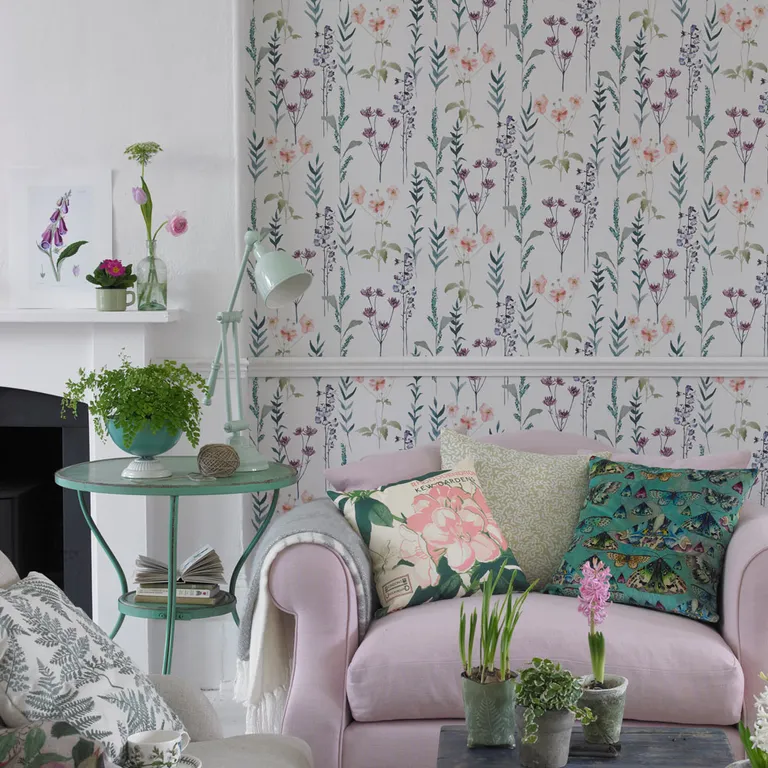 48. Go For Nice And Neutral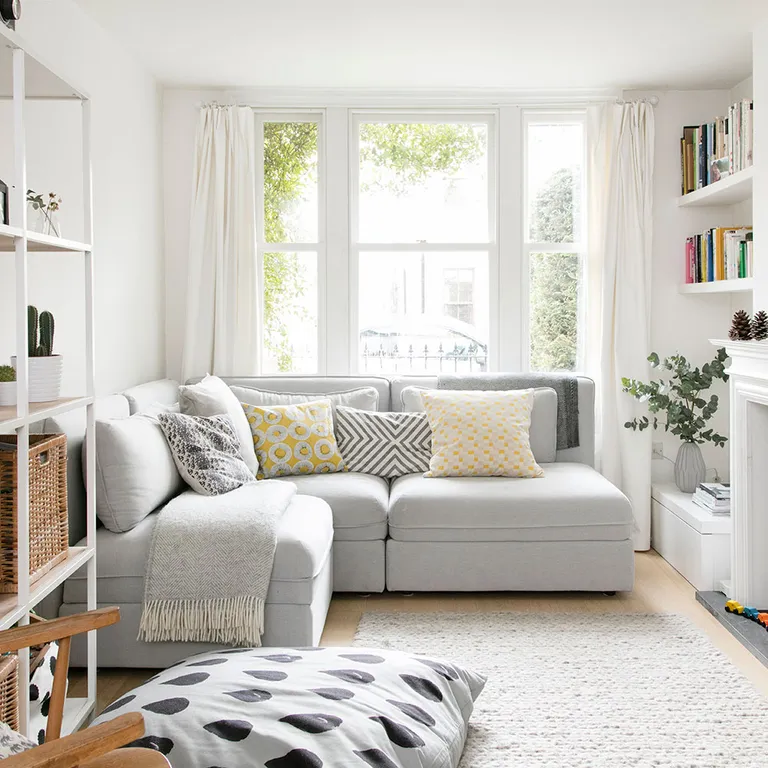 49. Invest In A Daybed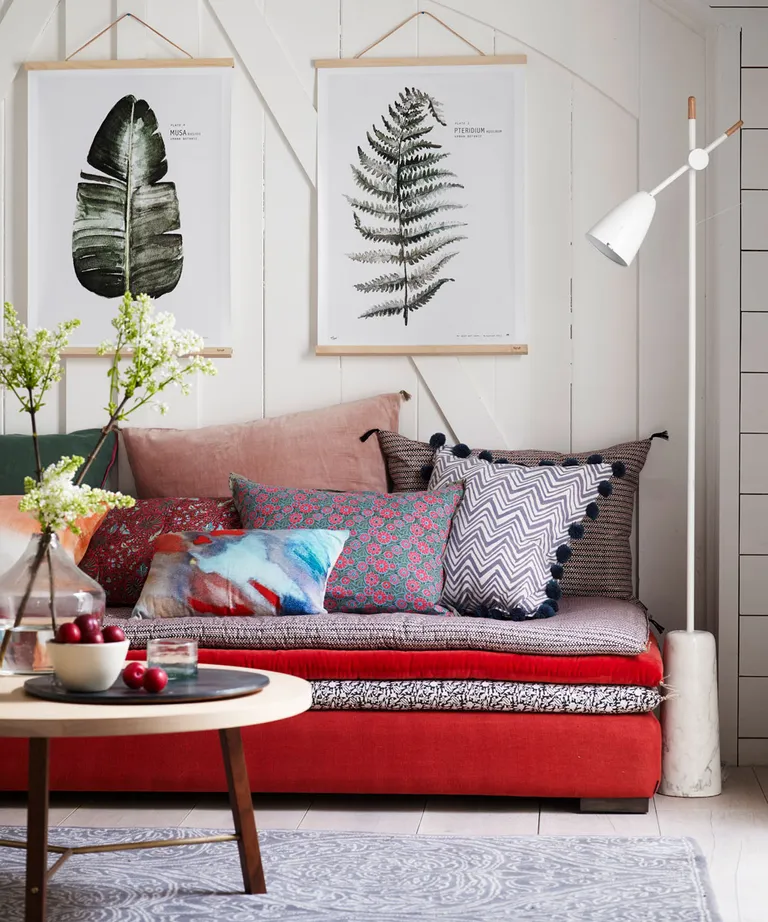 50. Go Big And Bold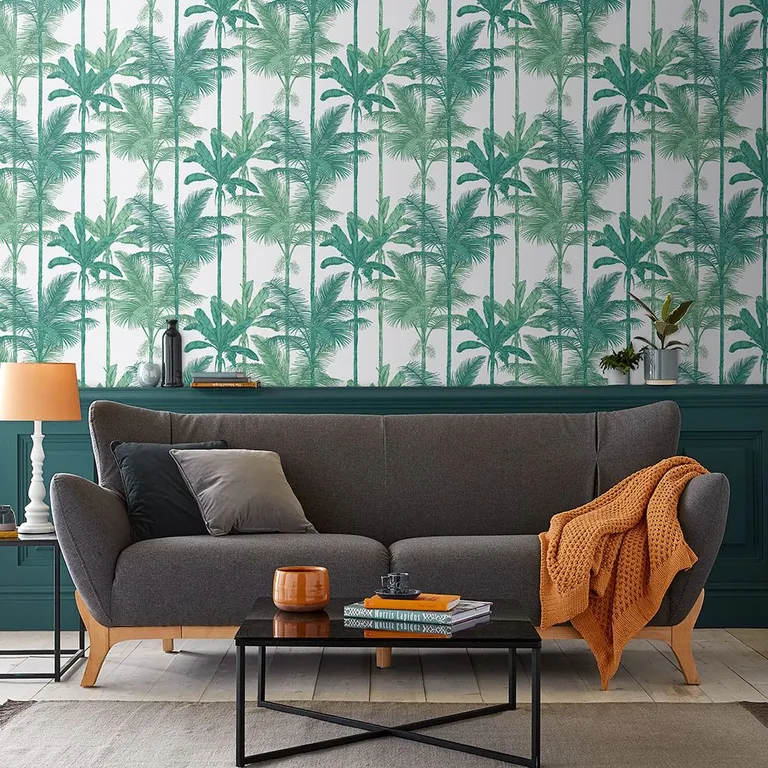 ---
READ MORE: 22 Open-Plan Living Room Ideas To Make The Space Stylish
---
We hope you liked our article. Feel free to pin all the images to your favorite Pinterest board or to print it and use in your mood board. Don't forget to explore our Pinterest boards for more Living Room Ideas. Subscribe our newsletter and receive the best tips in your email box.